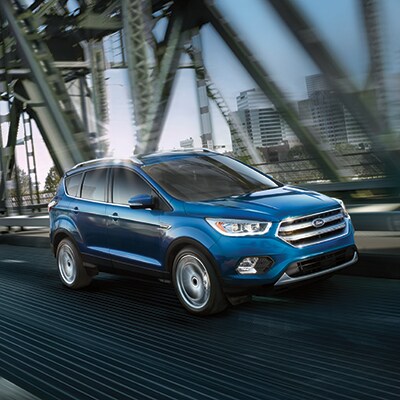 The Power of Escape
If you're looking to take on the outdoors with a new SUV, look no further than the new Ford Escape! When put head-to-head against the competition, this really is a no-brainer! See why your next SUV should be an Escape, and why it should be from Sloan Ford!

There is one word that comes to mind when thinking of the new Ford Escape - versatility. With 3 different engine choices to suit your specific needs, the Escape has all the options.

The Ford Escape has a max horsepower of 245 HP, while the RAV4 is stuck at 176 HP. This means you can tow even more if need be, up to 3,500 pounds, where the RAV4 can only tow 1,500 pounds.