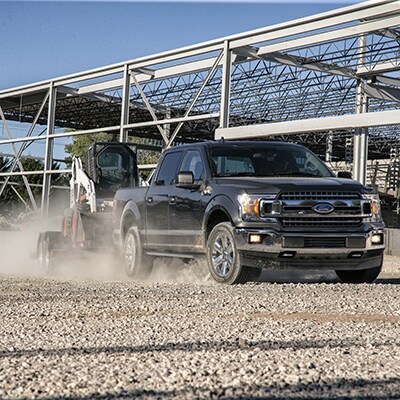 When it comes to trying to pick out your new pick-up truck of choice, the F-150 blows away the competition. See why your next pick-up should be from Sloan Ford in Exton. To learn more about the new model and how it stacks up against the likes of the new Chevy Silverado, read more below!

If you're looking for towing and payload capacities, the 2018 F-150 has you covered. With best-in-class max. towing capacity at 13,200 lbs, and best-in-class max payload of 3,720 lbs the 2018 F-150 can get the job done. Unfortunately, the new Chevy Silverado won't be able to keep up.

The 2018 F-150 is even smarter, tougher, and even more capable with a long list of class-exclusive features including the following new items for 2018. The new Chevy Silverado is lacking when it comes to new technology.