Leader Of The Pack
For those jobs that require an extra level of confidence and power, the new 2019 Ford F-150 is the truck you need. The rugged capability and the iconic Ford design clearly identify the F-150 as the leader in the field. When it comes to doing hard work easily, there's no comparison; you need a Ford.
Rugged Individualism
Nothing says Ford Tough like the 2019 F-150. Whether you're driving through the work site, or going off-road for some rest and relaxation, the F-150 is more than capable of handling all situations. Designed to dominate any road condition, even when there are no roads, this truck has FOX live valve monotube shocks specifically made to handle the most challenging surfaces.
SHOP NEW
No Comparison
When the terrain is too difficult for most vehicles to handle, the 2019 F-150 uses advanced technology to make it as easy as possible for you to get where you need to go safely. The 360° camera coverage ensures you know what is happening around you, your blind spots are always in view, and nothing can take you by surprise.
SHOP NEW
The Ultimate Towing Machine
The F-150 has six different engines that are available so that no matter what your personal power needs are, Ford has you covered. These powerhouses match perfectly with the smart towing capabilities, including the dynamic hitch assist featuring line-of-sight guide and the ability to coordinate the truck and trailer brakes. These features combined with 11,400 lbs. of towing power, make the 2019 F-150 the best in its class for any hauling job you may have.
SHOP NEW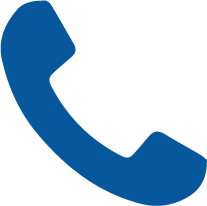 877-744-8705
Custom Vehicle Landing Page by

BitMoto